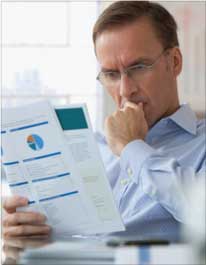 Agents and Brokers Overview
The WCIRB offers a variety of resources to assist agents and brokers.  Answers to most of your workers' compensation questions can be quickly accessed at one of the links below.
Register to this free online service to access policyholders information
and to take advantage of the features listed below:
Search classifications based on keywords that are part of, or commonly associated with, classification phraseologies. 
Read more>
Read our articles that  highlight common classification and test audit issues of interest to auditors, underwriters and others.
Learn how experience modifications are computed and learn the likely impact of the 2017 changes to the experience rating formula on a policyholder's modification.
Read more>
Learn all about the workers' compensation system and the WCIRB, ownership, California's experience rating system and the Standard Classification System. 
Read more>
Ownership and Experience Rating Resources and Information