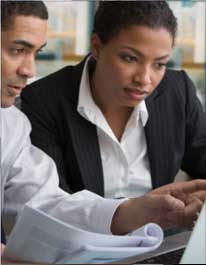 Learning Center Overview
The Learning Center is your source for basic workers' compensation educational information. Here you will find information about the WCIRB and its role in the workers' compensation industry, as
well as an online guide on the standard classification system, experience rating system and more. The Learning Center is constantly
growing;check back frequently for new items of interest.
If you are a member insurer or an employer association and would like the WCIRB would like the WCIRB to speak to your organization about workers' compensation topics, please fill out the WCIRB Speaker Request Form.
The WCIRB publishes two bi-weekly newsletters that highlight issues of interest to insurers, agents and brokers, and others. Read more>
The Policyholder Ombudsman can help employers understand the complexities of the workers' compensation system. Read more>